Five Reasons Why I Hate Shopping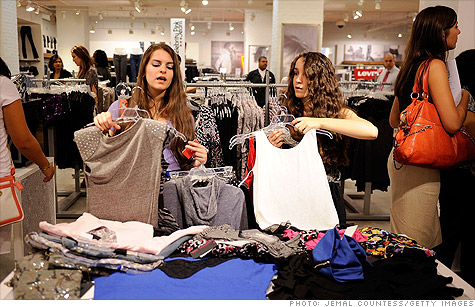 Hannah Willey, Junior Staff Writer
September 15, 2017 • 274 views
Hang on for a minute...we're trying to find some more stories you might like.
 1.  I Hate Spending Money
According to Huffington Post, teens spend about $200 on back to school shopping. That's insane. I worked my butt off all summer for a measly $7.25 per hour. I do not take pleasure in spending my hard earned money on a $30 t-shirt.
2.  Trying Stuff On Is Annoying
First, you have to find an employee who can unlock a dressing room and will probably tell you that you can only take in half of the clothes you wanted to try on. Then comes the worst part: actually trying on the clothes. You'll have to send pictures to all of your friends to get their approval. After realizing you've spent an hour in the dressing room you've found that you only liked 2 items out of the 13 you brought in with you. Finally, you have to make the dreadful $100 decision. By the time you're all done you've already wasted 2 hours of your day.
3.  Salespeople Are Irritating
You are either targeted or ignored by salespeople when you shop. When you actually need assistance, they are nowhere to be found, but when you don't need them, they make you try on 7 different shirts that you have no intention of purchasing.
4.  Waste Of Time
One poll surveyed 2,000 teenagers and found that each year they are spending over 100 hours on 30 shopping trips. When I do shop, I am on a mission. If I don't know exactly what I'm looking for, I definitely do not want to be there. Randomly walking through the mall is a tremendous waste of time. Finding the perfect outfit takes forever, and when you finally do find it, you have to wait in line for an eternity while the person in front of you signs up for a rewards membership.
5.  Sizes
You've already wasted away your day looking for the perfect pair of jeans so your crush will finally notice you, but when you finally find them, guess what, they don't have your size:(

Print Friendly