Hawaii vs. Kansas
New Student, Rebecca Scheller, observes the differences between her old high school in Hawaii and AHS
Rebecca Scheller, Junior Staff Writer
September 15, 2017 • 242 views
Hang on for a minute...we're trying to find some more stories you might like.
The high school I have spent my past two years was in Wahiawa, Hawaii. I've just moved to Abilene and so far I've dealt with a lot more changes than I was expecting.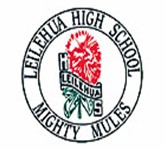 VS.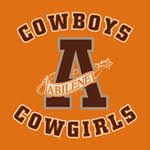 Differences:
-Hawaii is defenitly more laid back, for at my past school there was more time for talking and being with friends. For example, there was a 10 minute passing in between classes, a 15 minute recess right before our third class, and then a 30 minute lunch after our fourth class; for the entire school. Also there was only four classes a day, from 8:20 A.M.-2:35 P.M.
-The amount of students and the campus was much larger than the one here. Last years class was about 1600 students and the campus is all outdoors.
-Since my old school had more students and free time, there was a lot of fighting and drug use. The rates for bad activity were so high we had about 10 security guards that drove around campus in golf carts.
-My last school was way more culturally and ethnically diverse; only about 5% of the schools students claimed to be caucasian.
I've noticed there are a few similarities to this school and my previous one. Just like this school the main focus is student academics, presently and post high school. The secondary focus is sports, mostly football, which comes with a lot of fan and school spirit. The differences definitely outweigh the similarities, for example the many different cliches of my past high school which seem to be nonexistent here at AHS. Overall Abilene is a great new change and I am still trying to understand the new atmosphere.

Print Friendly