2K Top 3
Dylan Scherbring and Tim Barbieri
October 16, 2017 • 273 views
Hang on for a minute...we're trying to find some more stories you might like.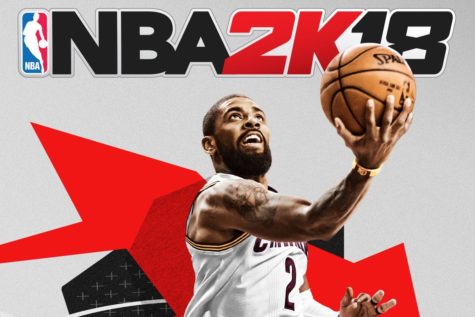 The newest edition of NBA 2K is out and better than ever. Here are the top three teams to play with in this years game.
1. Golden State Warriors- the warriors are obviously the best team in this years edition of NBA 2K. They have been one of the top teams in the league for the past couple years, but they got even better two years ago when Kevin Durant joined the squad. Their top players include Kevin Durant (96 OVR), Stephen Curry (94 OVR), Klay ompson (90 OVR), and Draymond Green (89 OVR). They also have some solid players coming to the bench in Andre Iguadola and Swaggy P. Overall, if you are trying to win at all costs, you should choose the Golden State Warriors.
2. Cleveland Cavaliers- Another good choice in NBA 2K18 are the Cleveland Cavaliers. Although they did lose Kyrie Irving, they still have the best player on the game, LeBron James. Not only that, but they also acquired Isiah omas this sum- mer to make up for the loss of Kyrie. ey had many talented players sign for them this o season as well including Dwayne Wade, Derrick Rose, and Jae Crowder. You also have Kevin Love, a solid stretch 4 that you can run the pick and pop with. If your opponent takes the Golden State Warriors, and you are trying to pick a really good team, go with the Cavaliers.
3. Oklahoma City under- Do you want the 2017 MVP on your team? en choose the Oklahoma City under. Russel Westbrook (94 OVR) is the best all around player in the NBA averaging last season a triple double: 31.6 PPG, 10.7 RBG, and 10.4 APG. Just this year they have aquired two more NBA superstars, Carmelo Anthony (84 OVR) and Paul George (91 OVR). With the three superstars, the team will be giving the Warriors and the Cavaliers a run for their money.

Print Friendly