New York Bombing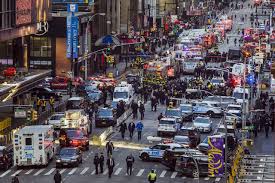 Dylan Scherbring, Junior News Writer
December 18, 2017 • 206 views
Hang on for a minute...we're trying to find some more stories you might like.
On Monday, December 11th, a pipe bomb was set off in a transit hub in New York City by a man named Akayed Ullah, who claims to be part of ISIS. The bombing injured five and scared many. Lucky for many, the bomb was only partially detonated and the full explosion did not happen.
The bomb was made out of a foot-long pipe that contained black powder, a battery, wiring, nails and screws (CNN). The powder inside the bomb ignited, but the pipe itself did not explode. This lessened the explosion. New York Gov. Andrew Cuomo told CNN's Wolf Blitzer.
Ullah owned a Taxi & Limousine Commission license from 2012 to 2015, until he stopped renewing it. No body knows why he had the license or if he even used it.
He lives in Brooklyn and is of the Bangladeshi heritage. He came to the United States in 2011. "He is a lawful permanent resident" (CNN).
According to Ullah's neighbor Alan Butrico, "He wasn't friendly at all. The family was very quiet themselves. They don't talk to nobody. They just stay there." Butrico also added that he had gotten complaints about "screaming and yelling" coming from the house the past two nights.
Article is summarized by Dylan Scherbring. Original article written by Brynn Gingras, Emanuella Grinberg and Eliott C. McLaughlin of CNN.
http://www.cnn.com/2017/12/11/us/new-york-possible-explosion-port-authority-subway/index.html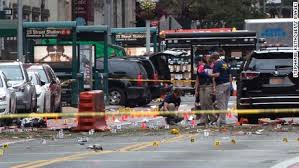 Print Friendly