Russell Stover's Bear Home For The Holidays
Richie Clemente, Senior News Editor
December 13, 2017 • 946 views
Hang on for a minute...we're trying to find some more stories you might like.
The Russell Stover's bear was found Tuesday, December 13, around 11:30 a.m.  The bear first went missing last year on November 15, 2016 during the overnight hours at Russell Stover's candy factory.  The Dickinson County Crime Stoppers had a $1000 reward for anyone who found it.  The bear is an important landmark, because it was donated to the Abilene plant by the former owners back in the 1990's.
Assistant Chief of Abilene Police, Jason Wilkins "Dickinson County Deputy had a conversation with an individual who said he had whereabouts of the bear in Salina, KS.  After given that information, investigators traveled to Salina and found the bear.  The bear was found in the same condition as it was in when it was taken last year.  The bear has been turned back into the custody of Russell Stover's staff.  Abilene police have a known suspect but have not made any arrest."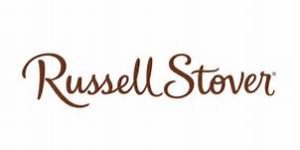 Kayla Cochran, an employee at Russell Stover, said "We actually saw it out in the parking lot, then a group of guys came into the factory and then just left."  So, who knows if the guys needed the money and came up with the bright idea to return the beautiful bear back to its habitat, I guess we will soon find out the truth when the Abilene police release more information.
The Russel Stover bear is a beautiful landmark for the Abilene, KS population and many people know about the beautiful bear, and it is good to bring him back home for the holidays.
(Updated at 9:12 AM on December 14, 2017 to include Assistant Chief Wilkins' quote.)

Print Friendly