Salina's (S)Mall Problem
Rebecca Scheller, Junior Staff Writer
December 18, 2017 • 184 views
Hang on for a minute...we're trying to find some more stories you might like.
The Central Mall of Salina seems to be losing its attraction in the past few years. Several stores are being shut down and the customer population has been declining.
Recently this month Central is dealing with the closing of Dillards, a very large department store. Since the store has over 40 employees they are relocating a few to nearby Dillard stores, some of the employees are getting left for the wolves if they are opposed to driving to the nearest store in Manhattan. In addition, Central mall has also spent the year dealing with the loss of Sears, this has caused a great decrease in customers.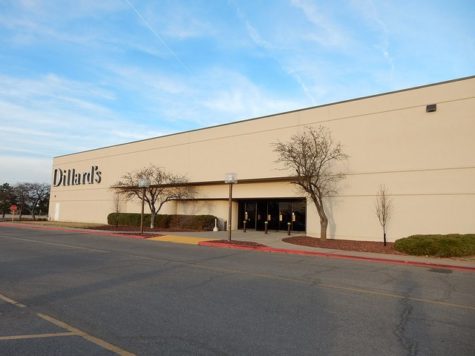 Not normally does such a popular mall lose two of its biggest department stores within one year. Also to go this year was Rue 21 and Vanity, both popular fashion and accessories store favorites among a lot of the teenage girl population. Back in 2015 Salina Central had to close Finish Line and they put up Famous Footwear to replace it.
It seems that the malls in our nation are losing business and it is leading them to close stores like these due to online shopping gaining all the popularity.

Print Friendly