Same Ol' Guy, Brand New Title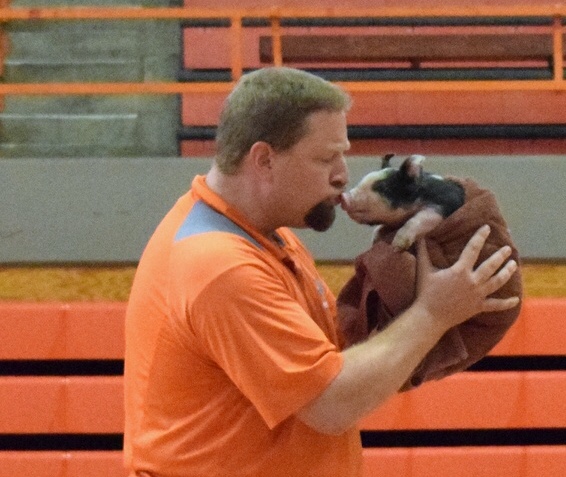 Hailey McMillen, Junior Staff Writer
December 5, 2017 • 189 views
Hang on for a minute...we're trying to find some more stories you might like.
Dr. Ben Smith
Principal of Abilene High School, Ben Smith, recently announced his achievement of receiving a new title: Dr. Ben Smith. When asked what motivated him to work for this title he claimed while he was professionally "considering all future possibilities," really put this idea in his head. It took Dr. Smith 5-6 years after grad school to get his doctorate. Although the new title doesn't get him any new recognition or privileges, he says it gives him a new mind set and it's almost like a confidence boost! "There's kind of a confidence that goes with it. Not really an arrogance but a confidence saying, 'I got through this process and there's nothing I can't do.'" Dr. Smith reveals that not much has changed since receiving the title, but he loves and appreciates the excitement and congratulations he's received from both his staff and students.
The first person he informed was his wife. He says his family is really proud of him and he loves being a good example for his kids. Dr. Smith says that he believes this is the perfect proof for his children that they can do whatever they wish to achieve if they just stick to it. Although he isn't currently looking for a career change, Dr. Smith says this new title would really beef up his resume. Best of luck to Dr. Smith!

Print Friendly