Cowgirl Volleyball Successful in Council Grove
The Abilene Cowgirls traveled to Council Grove on Saturday, October 6th to compete in an 8- team tournament. The Cowgirls had a successful day, capturing a 2nd place finish and going 4-1 on the day. They also got the chance to battle against league opponents in Clay Center and Wamego.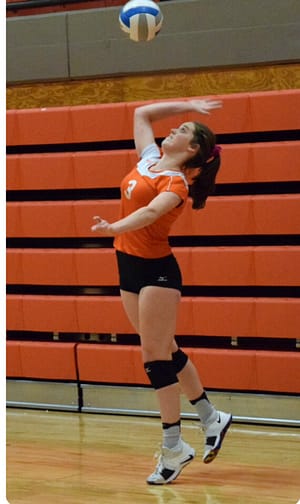 The Cowgirls opened at 9 a.m. with a hard-fought win against Clay Center, followed by a sweep of Jefferson West and Clearwater, which put them at 3-0 after pool play and qualified them for bracket play. During bracket play, the Cowgirls beat Wamego
in two matches and fell to Hesston in two matches in the
championship game.
Unfortunately, the Cowgirls had to play most of the day without junior Beth Holmes—due to her knee injury. They also had to be cautious with an ankle injury suffered by senior Hannah Willey and an illness that senior Turner Alderson was battling.
When asked about the team's performance under the circumstances, Willey stated, "I think we had people step up and play well on the varsity level. We got better each game which is ultimately what we were looking to do."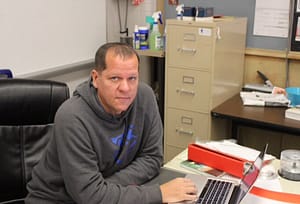 Coach Jantz stated, "We need to improve on our consistency if we want to accomplish anything. There are times when we are playing really well, but the errors can pile up quickly. We need to eliminate errors and play with confidence
and consistency."