Cross Country Runs onto the Podium
Sydney Burton, Annie Bathurst, and Aaron Geissinger medaled.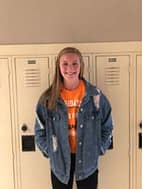 On Thursday, September 27, the Abilene cross country teams traveled to Beloit to compete in their fourth meet on the season.
Aaron Geissinger, a junior at AHS was asked to speak on his thoughts about the meet: "It was a really easy race. It wasn't too hot and it wasn't too cold. It was a fairly easy race." A slight breeze from the northwest may have helped the runners, as they have been running in high-degree temperatures for the last three meets. Geissinger placed seventh at the meet in the boys' varsity division. Just outside of medaling were freshman Thurman Geissinger and senior Lucas Cook.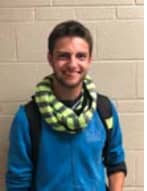 As for the girls' varsity, Sydney Burton continued her tear of the season as she earned a spot at 3rd place. Behind her was Annie Bathurst, who also medaled inside the twenties at 14th place.
As a team, the Cowboys placed second, earning a boost from a strong finish by Lucas Cook, who in the last hundred meters passed enough people to crack the silver medal spot.
The Cowboys and Cowgirls travel to Ellsworth next Tuesday, and after that they will compete in the NCKL league meet.