Hannah Willey: The Player, Student, and Person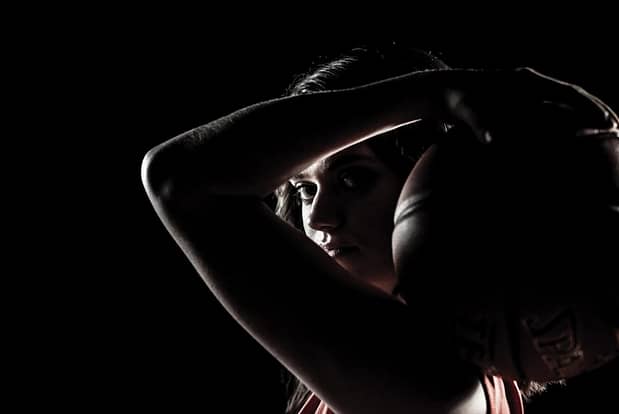 Hannah Willey is a 17-year-old senior at Abilene High School who has committed to Division II Washburn University to continue her education and basketball career.  Her parents are Mark and Renae Willey and her brother's name is Marcus.  Her parents are teachers in the USD 435 school district and Marcus golfs for the FHSU men's team.  Hannah was born on January 9, 2001 and has lived in Abilene, Kansas her whole life.  From a young age, her father Mark instilled in her a love of competition, whether it be in basketball, volleyball, or softball.  Hannah is also an exceptional student who achieves high grades.  Like any teenager, Hannah enjoys sleeping, hanging around her family and friends, and listening to the Bobby Bones radio show.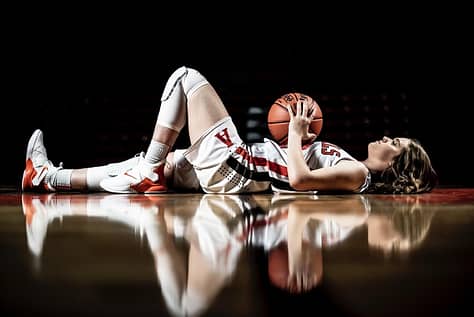 Hannah has been playing basketball competitively since elementary school and has accepted a scholarship to play for the Ichabods in the 2019-2020 season.  If she continues to play throughout college, she will have played basketball for 17 years.  When asked about the recruiting process, Hannah stated, "Washburn really attracted me because of the family atmosphere.  I felt at home and thought it would be a great fit for me."  When she isn't busy with basketball duties, Hannah will find time to be social and work hard in her studies as she wants to major in business with a minor degree in mass media.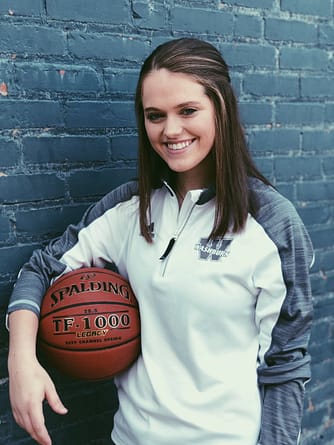 She has many fond memories of her time playing basketball, but her favorite basketball moments occurred during her freshman and sophomore year at the state tournament.  "It was an experience I will never forget. We had the opportunity to compete at state, which was an exciting time.  I enjoyed making those memories with my teammates."  Ironically, one of the hardest moments in her basketball career was also at her freshman year of state tournament play.  "It was tough when we lost to Paola at state because we believed we had a chance to do something great and to be stopped just short of our goal was heartbreaking," said Hannah.
Hannah is currently playing her last year of high school basketball and trying to savor every moment of it.  She exclaimed, "As a team, I think we take pride in how hard we work.  Our mindset is just to get better every day and emphasize the importance of playing as a team."  The only other senior on the team, Sydney Burton, stated, "Hannah leads both vocally and by example.  Not only does she communicate with others, but she makes an effort to form a relationship with each of our team members.  Hannah's competitive nature drives her to give her best on the court and in the classroom."  Hannah is grateful for all those who have helped her become the person and basketball player she is today.  She stated, "I am fortunate that I've had the opportunity to play with Ohlde Elite, because I have learned so much.  I am grateful to have great coaches in Coach Burton and my dad as well."
It can sometimes be difficult to juggle different activities, but Hannah balances them well.  She shared, "Sometimes it gets stressful trying to balance all my responsibilities, but I use class time wisely and work efficiently."  She has typically been a straight-A student and a great leader both on and off the court.  She is a member of National Honor Society and secretary of Student Council at AHS.  She is actively involved in her school and church.  Not only is Hannah involved in many activities, but she is a positive leader in the halls of AHS.  Hannah is someone who is kind and always happy for others' success in all facets of life.  She is the perfect example of a true Abilene Cowgirl on and off the basketball floor.
E/N: On December 14, 2018, Hannah scored 28 points in her best performance yet as the Cowgirls cruised past the Panthers.