Shopping for That Special Someone
Christmas is just around the corner, which means that many families and friends around the world are preparing to celebrate the holiday season through reunions, feasts and, of course, gift giving.  While not everyone is traditional in the gift giving department, the majority of Americans exchange presents as they spend quality time with each other.  Some people go all-out and buy their entire friend group and extended family a variety of gifts for the holidays.  Other people like to keep it simple by only purchasing personal gifts for their close friends and family.  Then there's also the people who just prefer to eliminate gift giving altogether.  
It can be difficult to determine what to get each person in one's life, especially when everyone has specific preferences and styles.  It can be even more difficult as the holiday season grows nearer and nearer with each passing day.  For the procrastinators, it can be a stressful event in picking out the perfect gifts for everyone with a limited amount of time and sometimes a limited budget.  Black Friday and Cyber Monday have already came and went, breaking online and in-store shopping records, but even though those doorbuster deals may already be gone, there is still time left to pick out the best last minute gifts for both the picky pleasers and the versatile recipients.
If time and money are both an issue, a person really cannot go wrong with sweets and sugars.  The holiday season is a time dedicated to the extra consumption of a few extra calories.  Diets and eating regimens aside, a little unrefined sugar won't kill anyone.  Candy and desserts also have an extremely broad range that can be shaped and customized to fit the recipient's sweet tooth.  They can be store bought, locally made, or homemade.  Home-baked goods always hold a special sentiment and care that can't be bought with money, but if baking is not an option, then a box of assorted chocolates or a decently sized package of gummy candies are also rather popular gift ideas.
Another easy gift option is a book or movie.  Like sweets, books and movies encompass practically every spectrum, meaning there is something for everyone.  There are a million different genres to choose from, and curling up in a warm, fuzzy blanket with a good book or to watch a classic movie is hard to beat.  Abilene High School English 12 and Composition teacher Mrs. Stohs reasons that a book/movie the option of choice because, "It's cold out and you don't have to go outside like with concert tickets."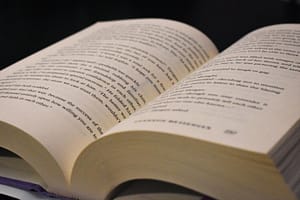 Forget about expensive plane tickets; books can literally transport a person to a whole other world in seconds.  And while movie remakes of books never do the book justice, there are plenty of other choices of movies that can evoke a range of emotions and memories.
For the people who enjoy a challenge when shopping for others, candles are another option. It takes a true friend to be able to select a specific scent that would be appreciated by the recipient.  Unlike books and movies, it would be easier to find a candle that the person would rather throw in the trash or regift than actually treasure and regularly use.  However, if the selection of the candle is a success, then that makes the gift even more sentimental.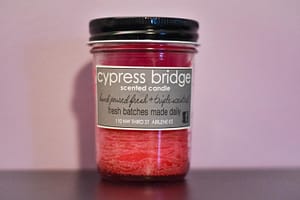 Nothing goes better with a nice candle than a soft blanket.  Even if the person hates sweets, reading, and movies, it's hard to go wrong with a blanket.  Junior Makenna McGivney says that she would want a blanket, "I'm always cold, but it has to be a fluffy blanket because fluffy blankets are the best."  Cold winter nights, especially, call for a fuzzy blanket to keep warm with.  Many blankets can be purchased for affordable prices.  Quality heated blankets can also be purchased at places such as Walmart or Target, though at a higher cost.

Water bottles also make excellent gifts for practically anyone.  Everyone drinks water, so why not purchase a nice water bottle for that one person who seems to have everything?  Water bottles are relatively inexpensive at most places.  They come a variety of shapes, colors, and styles for everyone.  Plus, water bottles are versatile; they can hold anything the person desires, whether that be soda, coffee, or juice.  
Experiences make fantastic holiday presents as well.  Tickets to a person's favorite band or sports team are hard to beat.  Much more than any physical possession, memories and experiences last forever.  They create timeless bonds that cannot be replaced with material items.  While tickets to an event or theme park may be on the more expensive side, the real value of the gift would go much further than a few dollars.
Whether giving a sweet treat or a classic novel or tickets to an event, the thought is always what matters most.  Even if the gift is not a huge hit, then it really should not matter if the person is a genuine friend.  It can be easy to forget what really matters when thoughts of budgets, time, and the reception of the gift may seem to outweigh everything else.