2020 Presidential Candidates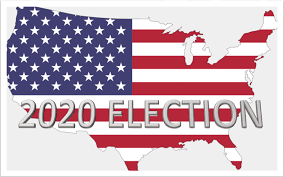 As we grow older, politics is something that we–as citizens of the United States–should begin to care about more. President Donald Trump's four years is almost complete, with only nine months left until the people vote for a new president. Voting is a responsibility and privilege that everyone should take advantage of. Both the Republican and Democratic party have several potential nominees, but here are the most popular of each party.
Democratic Party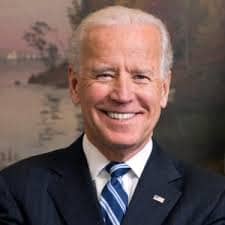 Joe Biden – Biden was formally the U.S Vice President during Barack Obama's presidency from 2008-2016. He has raised over $61 million dollars, and has spent $52 million so far. Biden's pro-gun regulation, legalizing marijuana, raising minimum wage, free tuition at college, and government funding for planned parenthood. Biden has a bachelor of Arts in history and political science at the University of Delaware and a Bachelor of Arts at Syracuse University. If you are interested in Biden's campaign, visit his website
Bernie Sanders – Sanders has been a U.S Senate since 2006, was in the House of Representatives from 1990-2006, and the mayor of Burlington from 1981-1989. He earned a Bachelor of Science at the University of Chicago in Illinois. Sanders has earned over $106 million dollars and spent over $96 million of the raised.
Some of his political opinions include: against death penalty, for raising federal minimum wage, for free college tuition, and for reducing climate change by taxing carbon emissions. If you are interested in Sanders' campaign, visit his website at http://berniesanders.com
Republican Party
Donald Trump – Trump is the current United States president since 2016, a businessman, author, and CEO. Trump received a Bachelor of Science in economics and real estate at Wharton School of Finance in Pennsylvania.
He has received over $211 million dollar and only has spent $116 million dollars. Some of his opinions are: against government funding for Planned Parenthood, for building a wall bordering Mexico, against funding to prevent climate change, and for withdrawing from the Paris climate agreement. If you are interested in Trump's campaign, visit his website at http://www.donaldjtrump.com
Bill Weld – Weld is a governor, U.S. attorney general, and worked in the criminal division. He received a Bachelor of the Arts in at Harvard and Juris Doctor at Harvard Law school. Weld has raised $1.74 million and spent $1.703 million. Weld's political opinions are: against the banning of military-style firearms, legalization of marijuana, and against building a wall at the Mexico border. If you are interested in Weld's campaign, visit his website at http://weld2020.org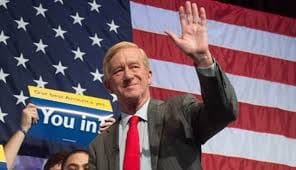 Get Involved!
I don't know if you know this, but voting is actually really important to our future. Whether you want to keep the current president or elect a new one, voting is the only way that can happen. I suggest doing your research and seeing which candidate you agree with the most.
If you don't know where to start, go to www.isidewith.com and take the quiz to compare your opinions to the candidates opinions. There, you are given a large range of political opinions to choose a stance on.