Scheming in Seclusion
You–and many others– are currently in quarantine and most likely looking for something to pass the time. Instead of driving yourself crazy by doing the same few things over and over again, try to mix it up a bit.
All around the town, people are trying to stay busy during self-isolation by going on walks, watching shows, and FaceTiming friends and loved ones. If you are struggling to keep busy during quarantine, here are a few ideas for you.
For those of you looking for a little quality family time, throw a family movie night or go on a family picnic in the backyard. You can also pick out your favorite board games and card games for a family game night.
If you're wanting some alone time, there are plenty of things to do on your own as well. For example, you might find it enjoyable to redecorate your room. You could also do other things like play video games, read, watch television, or even try origami. If you're musically talented, you might have fun teaching yourself how to play an instrument.
Baking is a fun activity to do on your own or with others. Break out those old family recipes and get cooking! Or you could make up a new recipe to add to the collection.
If the weather is nice and warm, you might want to spend lots of time outdoors. Start a campfire and roast some marshmallows. You could also go for a bike ride, draw with sidewalk chalk, fly a kite, or have a water balloon fight with the family. You might even have fun simply by blowing bubbles.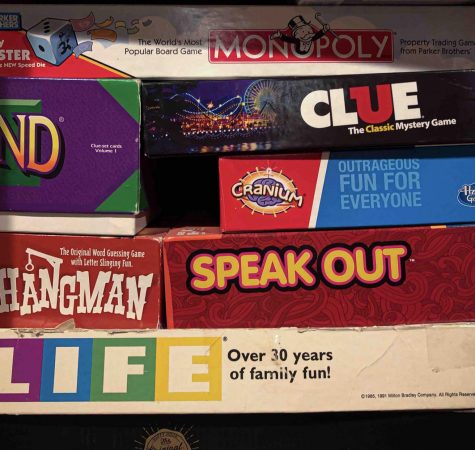 Maybe you're feeling a bit creative today. Try drawing or painting. Create something you're proud of. You can use paints, watercolors, pencils, pens, colored pencils, charcoal, and more. Once you are finished creating your masterpiece, you can hang it on your wall, give it to a friend, or even sell it online to make a little extra cash.
Wait! I have one last great idea! As you are finding more unconventional ways to have fun during self-isolation, take lots of pictures of you doing these activities. You can even send them to ahsmedia@abileneschools.org and your quarantine pastime activities could be featured in the 2019-2020 AHS yearbook!  You are making history.  So make sure the world sees it!
Now that I have given you all of my ideas for entertainment during this Cowboy confinement, get busy and stay busy! Try to have as much fun as possible and avoid the boringness of quarantine.