Plans for Pen Pal Program Develop
Last school year, German Teacher Mrs. Meagan Meneley and some of her Abilene High School German students began planning a trip to Germany that would be taken in June of 2020. The trip would have been an excellent way for the students to experience German culture and immerse themselves in a German-speaking community. However, the trip was postponed due to COVID-19. Hopefully the trip can happen during the summer of 2021, but as of now, it is not for certain. 
This school year, Mrs. Meneley has teamed up with a school in Kevelaer, Germany to start a pen pal letter exchange with AHS. Although the students who had planned on going to Germany this past summer were not able to go, at least they still have this wonderful opportunity to connect with German-speaking students of their age.  
The idea for the pen pal exchange was created by Sophomore Grace McCoy, who asked Mrs. Meneley if she could find a pen pal in Germany to write to. Fortunately, Abilene High School has a Partner School in Kevelaer Germany, which is known as the Kardinal von Galen Gymnasium. When Mrs. Meneley contacted the English teacher at Abilene's Partner School in Kevelaer, she found out that many students there were also interested in being pen pals. Both language teachers decided to come up with a list of students interested and set them all up with pen pals. 
So far, there are about a dozen AHS students who have signed up for the program. Junior Maren Meneley is one of those students interested. Maren is very excited to have a German pen pal. She sees this as a fun opportunity to further her skills in the German language. She is hoping to improve and expand her German vocabulary. "I also hope to gain a friend along the way," she added.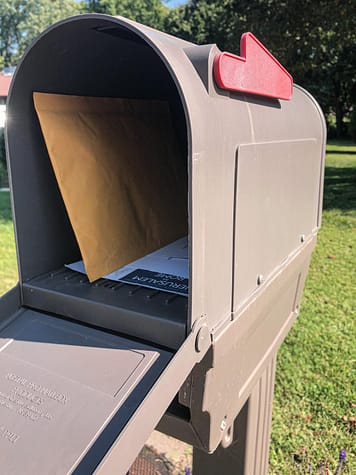 Maren is not new to being a pen pal. When she was younger, she had a couple of pen pals, however, she has never had a pen pal from another country. She enjoys writing letters to friends, especially when she gets to find fun pens and stationery. As Maren prefers to physically write letters and mail them to her pen pals, she believes that many others will be fond of the quick responses that social media and messaging applications provide. 
Traditionally, pen pals will write letters back and forth and send them to one another via mail. However, in this case, some students may choose to communicate through social media or messaging apps. For now, the idea is to have the AHS students write in English and for their pen pals to respond in German. This will give each language student the opportunity to read authentic language. The hope for this is to help the students challenge their comprehension skills. 
"My hope is that, through forming these friendships, students will gain more global awareness and understanding and increase their German language skills as well," Mrs. Meneley mentioned. "We hope to get the program off the ground soon," she said. Although the program is still in the planning stages, the designs seem to be shaping up well.