The End of the Band Exchange Era
Abilene High School and Chapman High School have cancelled the 19th annual charity band exchange. The exchange was for educational purposes, where the two schools would watch each others performances. Over the years, the halftime became combined. This was because the band instructors felt that they did not have enough time to learn two new performances.
According to AHS Band Director, Aaron Tompkins, the exchange was a mutual agreement between the two schools. The Chapman Band Director, Guillermo Rodriguez, recently injured his shoulder and cannot direct. Since the game is so early in the year, neither band is fully prepared.
Unfortunately, the long term tradition will not be continuing. Abilene High School is in Division 1, while Chapman High School is in Division 3. Not only this, but AHS is a 4A school, while CHS is a 3A school.
The band exchange is cancelled, but the charity is still taking place. This year, the two schools will be raising money to help pay for the surgery of Emilee Delgado this winter. Emilee Delgado is a junior at AHS. Emilee has spina bifida and has had many surgeries throughout her life.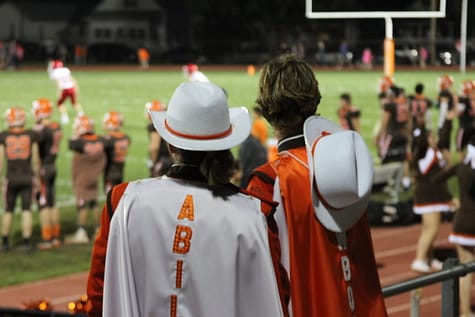 If you would like to contribute, seminar teachers will be collecting money during seminar.