Cowboys Chase Down Tornadoes; Rolling to Homecoming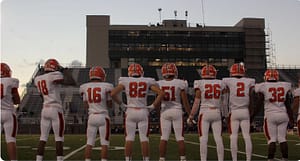 The Abilene Cowboys road-tripped to Coffeyville on Friday, October 5th to face the Golden Tornado and captured their second straight win, 30-25 in a ferocious battle to the finish. The Cowboys outscored Coffeyville 22-7 in the second half. Abilene played with heart, determination, and execution in a potential momentum-swinging game that could revive the Cowboys' season.
At the end of the first half, the Cowboys found themselves trailing 18-8, but some offensive adjustments were made at the half and the Cowboys steamrolled their way to victory. Offensive coordinator Brad Hartman stated, "I felt like we finally began to execute some plays, and we got things clicking in the second half. I was extremely proud of the way we battled in the second half. I think our offense is finally beginning to build some confidence and momentum heading into the second half of the season."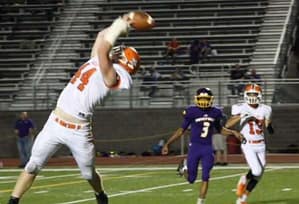 Senior Preston Boyd, a crucial weapon offensively and defensively, said, "The offensive line did very well. We got a good push off the ball which let our backs get some yards. Our defense had a rough start, but we made some adjustments in the second half and really played well. We need to improve on coming out stronger focused in the first half."
The Cowboys look to extend their win streak to three games on Friday, October 12th as they host a 1-5 Augusta team in the homecoming game.