Football Powers Through Colgan for Second Win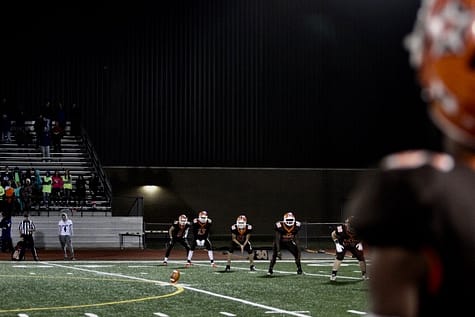 The exciting home game for the Cowboys this past Friday, September 28, 2018 against the Pitt Cologan Panthers ended in our second win for the season. The Panthers traveled from St. Mary's in Pittsburg, Kansas to Towanda-Circle High School's football field. The Abilene Cowboys hosted this game and they owned the field, quite literally.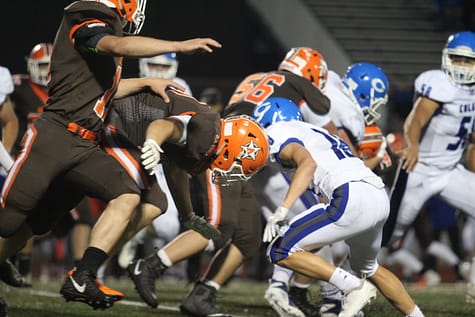 The first quarter looked good for Cologan, with the Panthers scoring a touchdown but then the kick failed and Abilene did not score. In the second quarter Abilene stepped up and senior Dakotah Whiteley scored a touchdown from 1 yard out. Senior Preston Boyd caught a freshman Caleb Becker pass from the goal line, getting the 2-point conversion after touchdown. In the third quarter Abilene scored yet another touchdown on the legs of Jackson Randles, but the kick failed. The Panthers remained scoreless for the first and second quarter, allowing Abilene to take the lead. In the last quarter, the Panthers scored 2 touchdowns. Their comeback attempt was halted by Preston Boyd, who ran 19 yards after Jackson Randles passed him the ball, and James Mayden ran it in for extra two points. A final touchdown on the part of the Panthers was in vain—the Cowboys kept their momentum and won the game, 22-20.
Abilene Cowboys will be traveling to Coffeyville tomorrow to play against the High School's football team. Their season score is now 2 wins: 3 losses.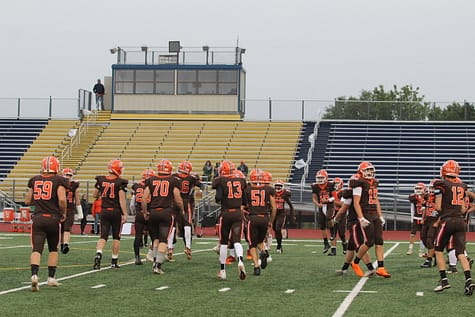 Photographer: Rebecca Scheller