Elementary winter programs
The first grade students from Kennedy Primary, and the second and third graders, from McKinley elementary kick off the start to this years holiday season with a annual winter program.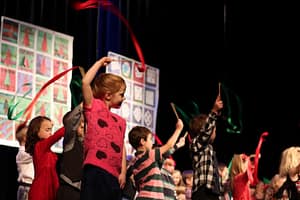 Joan Christner the music teacher for Kennedy and McKinley stands up on the stage directing the students, and watches as the students faces glistens with joy. The parents of the students also got to watch as their kids sang their hearts out on that stage. The songs that were sang included many Christmas classics, such as 'Silent Night' and 'We Wish You A Merry Christmas.'
The students of these two schools had worked very hard for many months to perfect this performance.
Mrs. Christner exclaims "We started working on the songs in October and even though we enjoyed a snow day, it pushed them harder to get everything learned. They gave great effort and enthusiasm for a successful program".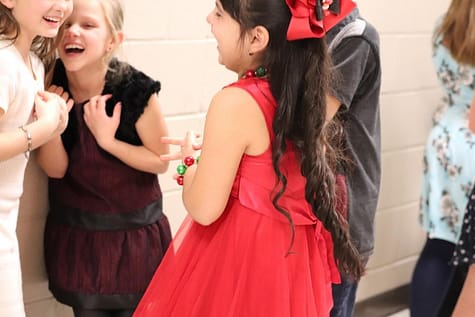 Before the first grade students went on stage to preform Monday night on the third, they gathered with fellow classmates, and their classroom teachers in the hallway to get ready to go on stage and preform. The nervousness in the students was hardly noticeable through all the giggles and smiles that filled that hallway. Right before the performance started Mrs. Christner had the students do a little drill to get them "warmed up" for the show. The kids would all put their hands up and do a singing drill, this not only got the kids ready, but it also helped to quiet the students. When the students stepped out on that stage the students faces lit up with joy. The students for the remaining 30 minutes sang the songs, and danced. When the performance was over the claps and applauses from the audience echoed throughout the room and spilled out to the halls.
"The first grade students' performance of  'Christmas Is…' on Monday Night was outstanding!" Twyla Sprouse principal of Kennedy adds.
The McKinley performance was just as spectacular as the performance from the first graders. This years winter program was definitely one to remember.