Night of Christmas Magic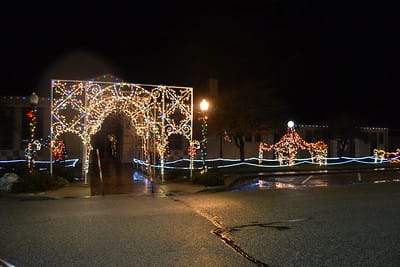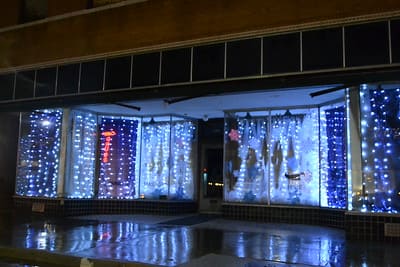 Every year, small towns often times have traditions and events they follow through with every year. Some have Christmas lightings or when Santa comes to visit the town for the little boys and girls. Abilene is full of them, and this year was no different.
Abilene, Kansas, has a tradition in the town where every year on the first Saturday of December, they have all the houses and stores in the area decorate for everyone to see. The stores participating give out prizes and hot chocolate for all the young hearts of children and adults. The bright lighting and creative decor is a treat for everyone's eyes. It is the one night of the year the town of Abilene celebrates the colorful and bright buildings.
In Old Abilene Town—a treat for the children—Santa came so he can speak to the good boys and girls. What is a night of Christmas lights without a night with Santa to complete the magic and keep it going?