Marching to a DUB
Anna Zey, Student Life Co-Editor
September 27, 2019
On September 11, 2019, the Abilene High School Band traveled to Hutchinson to partake in the State Fair parade.  The whole band participates in this affair, which is approximately 100 students.  Our band received a 1 rating. This is the highest possible honor that can be received!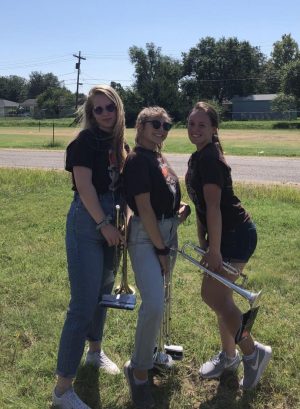 This is the fifth consecutive year of receiving a 1 or 1+ rating. The judges evaluate the band on: Marching Execution, Tone quality, balance/blend, expression and technique, general effect, and percussion.  The AHS band prepares by learning the sheet music inside, leaning marching fundamentals outside, and marching around streets near the school.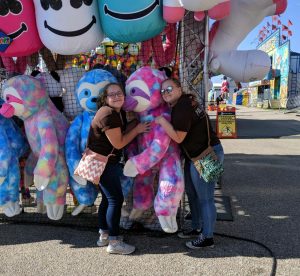 The band performed the fight song, a drum cadence, and Old Town Road. The parade was followed by a carnival where the students could enjoy their success, fried treats, and an ice cold drink. The carnival started Monday, September 9th and lasted until Wednesday, September 11th. This is Aaron Tompkins 18th year of teaching at AHS, and he has taken the band every year!
"I ate approximately 70 fried Oreos, and I can't even count that high."-Thurman Geissinger