Settin' It Off
The Abilene Cowgirls Volleyball team started their season August 30 at the annual pre-season scrimmage. This year's team returns with a plethora of talent from the strong senior teammates and incoming freshmen.
The team welcomes first year head coach Jade Koch, as well as returning coaches Casey Bell and Tracy Bender. "Coach Koch is encouraging and amazing to work with," says senior Makenna McGivney. "We also have a great captain whose been a great leader and friend for any need the team or someone has."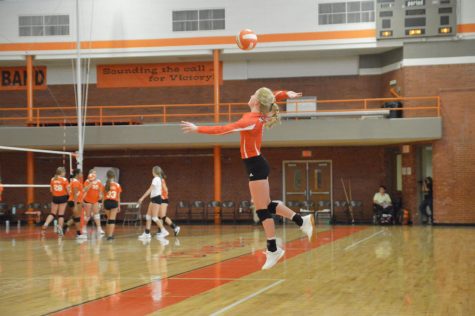 This year's captain is senior Beth Holmes. She's hopeful of the team this upcoming season. "This year we are putting emphasis on improving things we can control. We are expecting this season to be a great one, and hopefully we will go far in post-season play."
The Cowgirls first game is set for September 5 at home versus Smoky Valley.