All About AHS' Drug Testing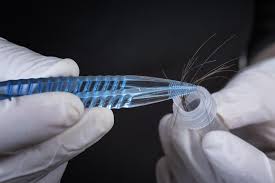 Last year, assistant principal and athletic director Will Burton announced that the school would be conducting drug testing. Students are chosen completely at random, as a list of all the student numbers are sent. The students can choose if they want the test to be done. If they choose to opt out of the test, then they are no longer allowed to participate in the activity, and are considered a positive test.
Principal Dr. Ben Smith, assistant principal Will Burton, and school nurse Brandi McGivney are trained in hair sample collection. The student watches their sample be sealed under their student number, and signs to vouch for accurate samples. Students can choose to have their parents in the room as samples are taken. Medications that are prescribed are marked negative once they are verified as a prescription.
If a student tests positive, they meet with their parent/guardians, Dr. Smith, Mr. Burton, and nurse McGivney. If the student is 18, then they can choose if their parent/guardian is included.
First violations result in a 14-day suspension from the extracurricular activity. A student who tests positive is recommended to have an addiction assessment done by an addiction program.
If you have more questions, refer to the athletic and extracurricular activity handbook. http://abileneschools.org/UserFiles/Servers/Server_321530/File/Athletics/Approved%20AHS%20AthAct%20Handbook%202019-20.pdf
The school passed the decision to do drug screenings based on information pulled from a survey called 'Communities that Care'. Burton explained that a large amount of students who took this survey admitted to feeling pressure to try or do drugs. This provides students a way to effectively deny those who encourage others to try drugs.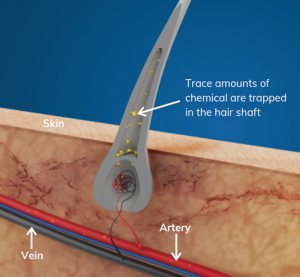 Rumors spreading around the school have raised some eyebrows for those who have yet to be tested. Some have heard that the samples were incorrectly taken from the students. Many believed that the hair sample needed to be pulled from the scalp in order to get a correct sample. Burton explained, "The samples were taken exactly as outlined by Psychemedics. Somehow people believed that hair would be pulled from the scalp, rather than cut."
The tests were conducted as they were trained to do, so the hair samples were accurate.