Cowboy Joe is Back in Town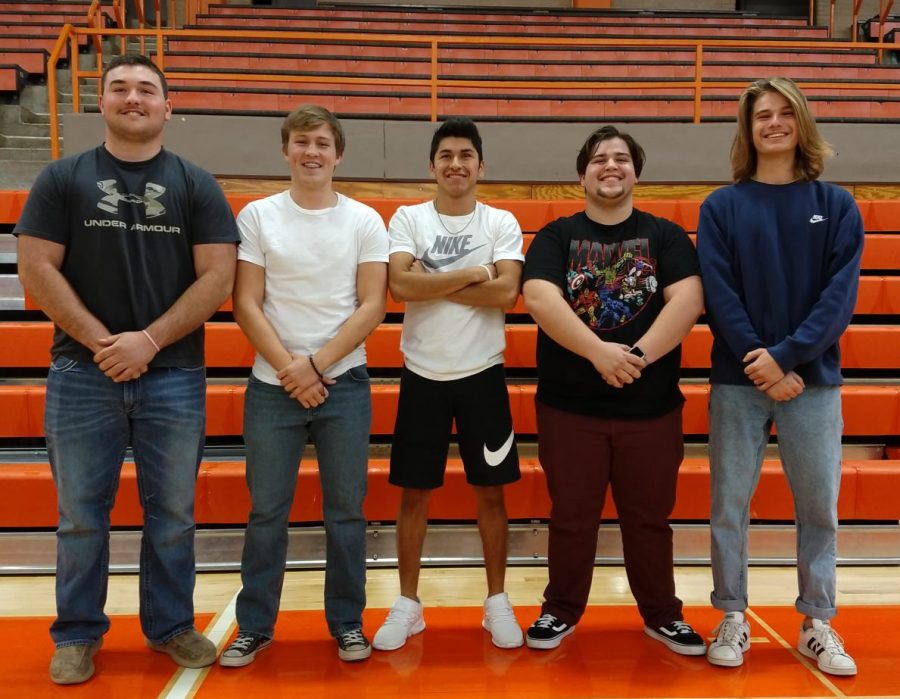 The tradition of electing a senior as the exemplary representative of the class was started at AHS in the year 1948. However, instead of going with the norm of Homecoming King, students decided that Cowboy Joe would be more appropriate for school tradition.

The Cowboy Joe honor has been going strong for 71 years, with winners including future college athletes, restauranteurs, and even teachers. The tradition was started because the sales of yearbooks were dipping and kids needed more incentive to buy. The reel in was the concept of a yearbook purchase equaling a Cowboy Joe vote. 
The tradition was introduced in 1948, and the inaugural winner was introduced as Bob Sexton. Fast forward 71 years, and four more Sextons were voted to the same honor. In 1954, Mike Johnson was voted Cowboy Joe by his peers. 60 years in the future, Mike's grandson Gabe Johnson kept the tradition rolling and won the Cowboy Joe vote. Essentially, the genetic of winning runs thick through these family's bloodlines.  
Although it's common to think that it is a popularity contest, there are also some requirements that must be met in order to be a candidate. The requirements in the student handbook say that candidates must meet at least a 2.3 GPA, be in good standing with the office, and they must agree to participate in any school sponsored activities for the week. 
1978 Cowboy Joe winner, Ben Sexton, offered some words about his experiences during Cowboy Joe week. Sexton said, "The best part of the whole thing is getting together at candidates houses and campaigning different ideas, at least letting it be known that winning was a mission." Ben Sexton succeeded in his mission and came up ahead winning the student vote. Ben was a four year letterman of the AHS Football, Wrestling, and Track teams. "All in all, it was a wonderful time to be around classmates, my campaign manager John Veetch is still my best friend to this day. It was a great moment to share with my friends, and it is something that I'll always remember."
Something that all candidates will vouch for is the power of the skits. All candidates gather a campaign team and devise skits amongst themselves. The skits are then practiced, run through, approved, and then finally performed for the whole student body.
Rekindling the bond between yearbook and Cowboy Joe, new this year, any student who purchases a 2020 yearbook before 3 p.m. on Thursday, Nov. 14th will have their vote double counted. In addition, the yearbook program is hosting a food drive. The Cowboy Joe team that brings in the most canned food items will receive 10 extra votes.
This year, the senior class has spoken.  The 2019 candidates are; Adam Henely, Josh Young, Jackson Randles, Christian Radabaugh, and Kade Funston. One of these five gentlemen will rise to the top of the crop and get their name added to the list of Cowboy Joe Winners. The final verdict of Cowboy Joe will be announced at the Cowboy Joe dance to be held on Friday, Nov. 15th.
About the Writer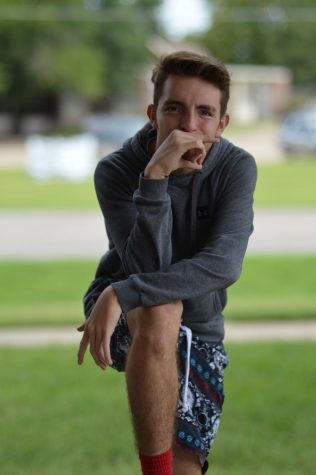 Thurman Geissinger, Sophomore Staff Writer
Thurman is sixteen years old and a sophomore at AHS. This is his first year with the Booster. Thurman runs for both cross country and track. He is an avid...