2019 Was a Certified Bop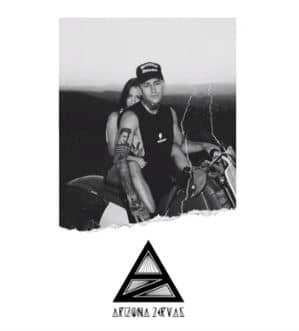 Music is the quintessence of the soul. Music helps us, guides us, and helps us keep on an even keel. Whether you listen for the artist, the instrumental, or the power of words, the effect is immense, and we don't even realize. 
Studies show that kids who listen to music are more likely to get better scores on tests and homework overall (study done by Greenberg and Fisher 1971). It is also said that listening to instrumental tracks while studying is helpful for concentration and memory believe it or not.  
Whether you listen to music when you study, when you drive, or if you're finishing an article for the Booster, it's always good to have background music to keep your head in it. And with finals concluding, the use of Spotify and Apple music has skyrocketed at an accelerated rate.  
According to Spotify Newsroom, the top three most streamed songs were "Senorita" by Shawn Mendes and Camila Cabello, number two was "Bad Guy" by Billie Eilish and coming in at number three was "Sunflower" by Post Malone and Swae Lee. None of these were really surprising to us at all, these songs had a large following throughout the year and will definitely fill our 2010's Nostalgia playlists coming into 2020. 
The most streamed artists throughout the year were Post Malone, Billie Eilish, and Ariana Grande. Post Malone released some heat this year with his songs "Circles," "Goodbyes" (feat. Young Thug), and "Enemies," to name a few. Billie Eilish hit the scene with her hit song "Bad Guy" which truly put her on the hot seat. And Ariana Grande put out singles such as "7 Rings" and "Imagine." The biggest surprise of the year was Lil Nas X not showing up on either. The man literally owned Tik Tok for months on end. 
Some students at AHS gave their opinions on the 2019 music scene. Freshman Braden Wells put in his ballot for Lil Nas X's "Old Town Road" as number one. Sophomore Isaac Barbieri kept the Tik Tok trends relevant with his pick being "Roxanne" by Arizona Zervas. Junior Brandon Parker went a little unorthodox with certified soundcloud bop "Ok Boomer!" by Peter Kuli. And Senior Adam Henely went with Tyler the Creator's "Earfquake" at number one.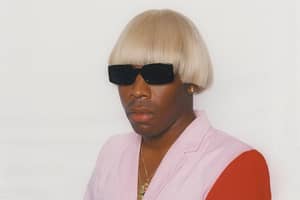 Regardless, these songs are going to continue to possess our playlists for many years, whether we like it or not. These songs will be to us, like ACDC is to our parents. These songs will come on the radio as we drive our kids to school, as we drive to our 9 to 5 jobs, or wherever we may go. And we'll remember what life was like in the 2010's.