Binge-worthy Netflix Shows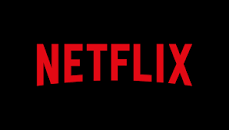 This spring season has been off to an unusual start. Instead of participating in usual spring activities, like spring sporting events, students are sitting at home looking for ways to entertain themselves. Netflix may help distract everyone from this dull time. 
Everybody has their favorite Netflix shows to watch. However, some of you may need some new suggestions. Not to worry, I will share with you 15 Netflix shows with multiple seasons–perfect for binging. 
Grey's Anatomy 

 
This show is a medical drama. There are now 16 seasons. The 16th season just came to Netflix on Saturday May 9th. The main character Meredith Grey starts out as an intern at a hospital in Seattle. She always finds herself mixed in the passion and drama with the other doctors and medical professionals. 
NCIS

 
This is a crime and action series with 15 seasons to watch. NCIS stands for Naval Criminal Investigation Service. The series is all about how the agents track down high-profile criminals. 
Criminal Mind

s

 
Criminal Minds is also a crime and action show. All 12 seasons are available on Netflix. The main characters work for the FBI to stop criminals before they do anymore damage. This police procedural series really shows what the mind of a criminal looks like.  
Cheers

 
This 1992 sitcom has 11 seasons. Cheers is all about Sam Malone—a retired baseball player who now owns a bar—and the interesting patrons who come in every day. At this bar, everybody knows your name. 
The Office

 
With 9 binge-worthy seasons, this sitcom became very popular. The mockumentary is in the top 10 of TV shows on Netflix in the U.S. today. The main characters all work in the same office. Every day in the office is unlike the day before. Anything can happen from marathons to pranks to fires. There is never a dull day in the office. 
That 70's Show

 
This 8-season sitcom is set in the 1970's. Teenager Eric and his friends have their adventures–when they're not hanging out in his basement of course.  
Vampire Diaries

 
This is a drama with 8 seasons about teenage vampire brothers. The brothers–Stefan and Damon–always end up fighting each other for a girl named Elena. 
New Girl

 
 Here is another sitcom with 7 seasons to love. Jessica Day–still recovering from a breakup—moves in with three guys. Luckily, all three men are there for her and teach her how to take on the world. 
Glee

 
This teen drama is about a teacher who puts all his efforts into a winning glee club. This wont be as easy as it sounds. There is relationship drama and an evil cheer coach plotting against the glee club underdogs. This series has 6 seasons.  
Gossip Girl

 
This drama has 6 seasons. The show follows a group of teenagers who attend a private school in Manhattan New York. The privileged teens seem to always get their way. However, an undercover blogger is following their every step. 
Jane

the

Virgin

 
Here is another drama with 5 seasons. It focuses on Jane Villanueva, a young adult who has made a vow of chastity. Yet, after a medical mix up, she is accidentally artificially inseminated and is now pregnant. The series tells her story as if it's a telenovela. 
The Flash

 
This crime and action series has 5 seasons. Barry Allen, a forensics expert, wakes up from a coma and is suddenly the fastest man on earth. With his new super abilities, he and his team fight super villains and save the world. 
The Fosters

 
This drama has 5 seasons. 16-year-old Callie has a complicated past, but is welcomed into the home of Lena and Stef, her new foster moms. Although, not only did she gain two mothers, but also two brother and a sister. 
Alexa & Katie

 
This is a fairly new sitcom about a girl named Alexa, who is fighting cancer, and her best friend Katie. The two girls also do everything they can to have the best high school experience ever. There are 3 seasons available on Netflix so far. 
All American 

 
This is another fairly new series on Netflix. This drama has 2 seasons so far. Spencer James, the new kid at school, was recruited by the football coach to play for their team. However, he is having a hard time adjusting to the new school and is struggling to fit in. 
Hopefully I've provided you with a sufficient number of binge-worthy Netflix series. This should hold you over for now, with plenty of shows, seasons, and episodes waiting for you on Netflix. Start watching!