Missing Something
Today is September 15, 2020. Booster is my last class and I am usually always excited for it. But today, it was a little different feeling. My 2 best friends in this class, Jaylen and Ben were both absent. Me and Jaylen would typically be talking about what we are going to talk about on our next podcast segment but today I will have to go solo. Me and Ben on the other hand would usually be arguing over something small or fighting over who gets to do what with the show. When Ben come back, hopefully soon, he will be behind the camera like he usually is. I'm honestly not even trying to sound mean, that's just what he does because that is what he is good at. Me and Jaylen would be finishing up last week's episode and preparing for this week's episode. This year's new podcast is really fun. Me and my buddy get to get in front of a camera and just chat it up about what is going on around AHS. We like to call it by something else, some like we get to talk for the school, we get to say what they want to say about everything that goes on. Hopefully both of them will come back sometime this week because we have a lot to cover. This Friday is the Homecoming game against our long-time rivals, the Chapman Irish. I can already see it now, me and Jaylen talking about it and then asking Ben what he thinks and is faint voice in the background giving us his input. Come back soon boys.  
About the Writer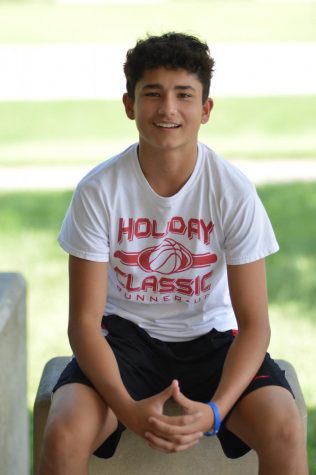 Blaise McVan, Senior Staff Writer
Blaise is a senior  at AHS. This is his third year with the Booster. Blaise enjoys playing and watching basketball, hanging out with friends, and his...